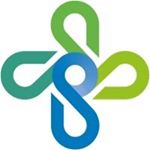 Full Time
Posted 4 months ago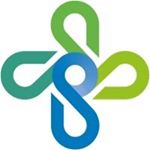 Website SpecialtyCare
SpecialtyCare continues to grow and we'd like you to grow with us. Our clinicians and technicians participate in over 400,000 surgeries each year in 45 states, the District of Columbia, and Puerto Rico. We serve more than 1,000 hospitals and support more than 13,500 surgeons. By participating in such a large number of surgeries and by working with world-class surgeons, we are the most experienced provider of outsourced clinical services in the industry. We are always interested in building our team by hiring and training smart, dedicated people who share our values and our commitment to excellence.
Focused on Clinical Excellence
Our experienced, certified, and highly trained surgical assistants are trusted members of the operating room team, providing the highest level of surgical expertise to ensure the best outcomes possible. Most of our surgical assistants do nothing but surgery and, in fact, we often perform more cases each year than the surgeons we support. This leads to a high level of knowledge and expertise. By focusing our attention on the complex needs of the surgeons, and ultimately our patients, members of the SpecialtyCare Surgical Assist Team makes surgery safer and drive better clinical outcomes.
Job Summary
As a Surgical Assistant with SpecialtyCare you will act as a First Assistant or to the surgeon(s) during surgical procedures and perform complex surgical techniques as needed and directed by the physician. In this role you will work in various surgical specialties.
Requirements
Must hold certification/licensure as a RNFA, CSA, PA-C or NP.
Previous surgical experience as a First Assistant.
Ability to build and maintain business relationships and retain and grow the business.
Must possess strong physician/surgeon relationship skills and team mentality.
Reliable transportation and willingness to work at multiple locations as needed.
Ability to communicate and work effectively with team members, hospital staff and physicians.
Ability to work flexible hours as scheduled, including weekends and holidays, and to be on-call as scheduled.  Must be able to respond to calls or pages within 30 minutes.
Benefits
SpecialtyCare is committed to supporting professional growth for our associates. Each associate is allocated funds for continuing education, membership fees, and dues for professional associations. We also provide tuition reimbursement or tuition repayment assistance.  We provide a full benefits package including a matching 401K and generous PTO plan. We also cover the cost of maintaining certification.